Media
A short list of recent media profiles of Russell and his work.
"Living in a small village in the Northern Philippines, I was confronted by a challenge:  what to do with my 'trash'?  There was no recycling boxes or garbage trucks—but my wrappers, plastic bags and such piling up in my house.  What to do?"  — from Russell on Ecobricks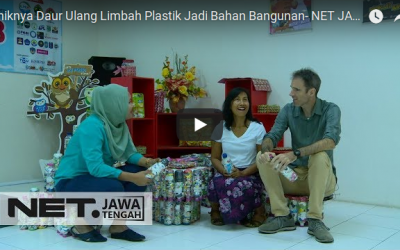 Ani and I recently did a little interview in Semarang, Java, Indonesia on NET TV, a local station. The crew did a fantastic job on the interview -- it covers all the essentials of ecobricking.  A big thanks to my friend George and his company Bambooku for...
[fbcomments]
Steemit Upvote:
Please contact Russell directly for interview requests or permission to use photos and quotations.