While in the UK we built a storage facility for the thousands of ecobricks that Lucie Mann, GEA trainer extraordinaire, has made and collected. Storing ecobricks properly is essential for their longevity and integrity. It is also the first step towards construction projects. With all the ecobricks stacked it was so much easier for Robbie and I to choose ecobricks of the same brand and appropriate color to make modules…
Robbie and I pose with the finished depot behind us.  The Ecobricks are stored ontop of wood crates and protected from the dust and grime by a large pond-liner black tarp.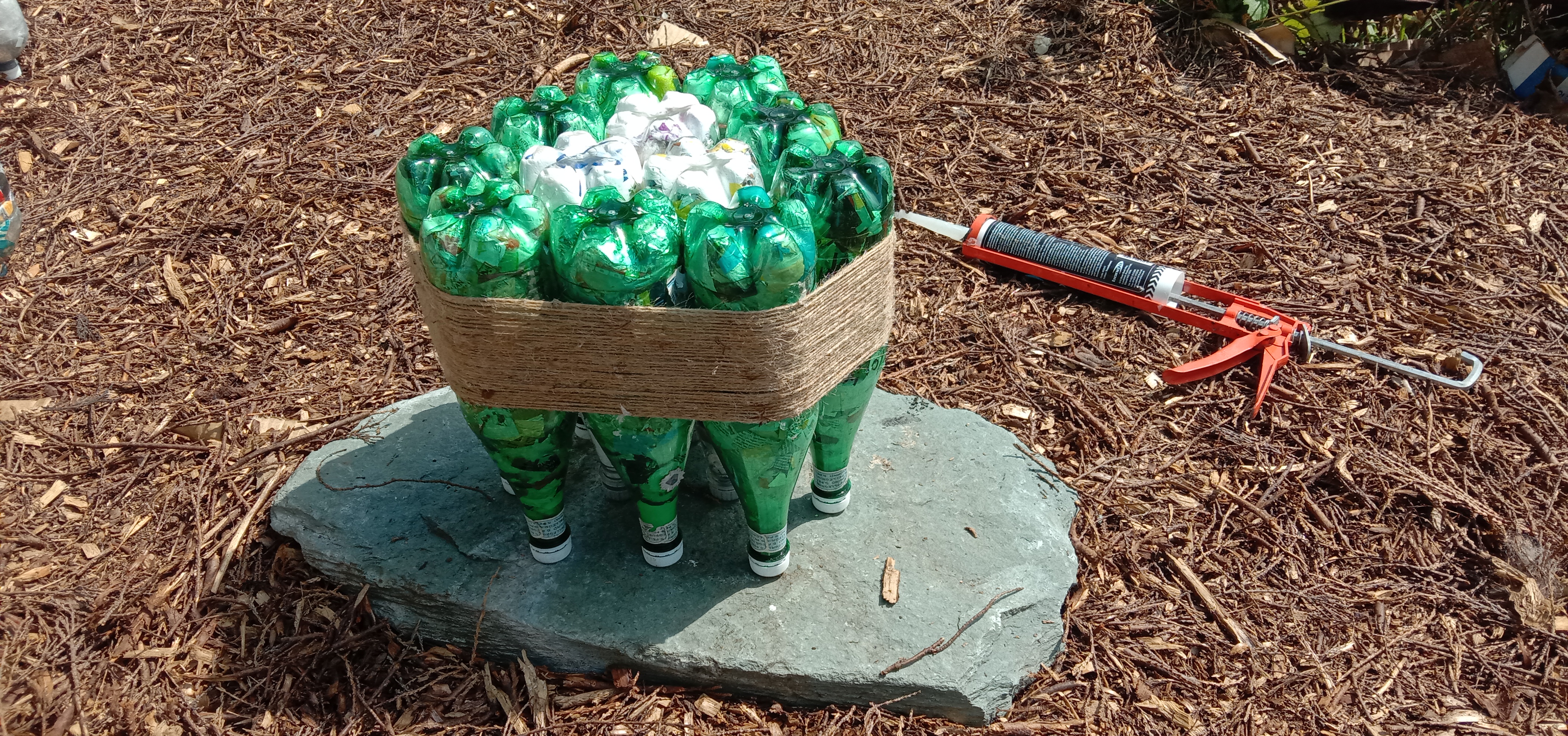 The great thing about storing the ecobricks horizontally is that you can easily find ecobricks of the same brand and color.  After we were done we grabbed a dozen sweppes bottles and made this experimental module.