Well, I am excited to be back in Bali for lots of reasons.  One of them is to check up on the progress of our various innovations– like the EarthBottles!  My friend and bottle master Budi Boleng, has completed our first run of 10 and they are looking super good!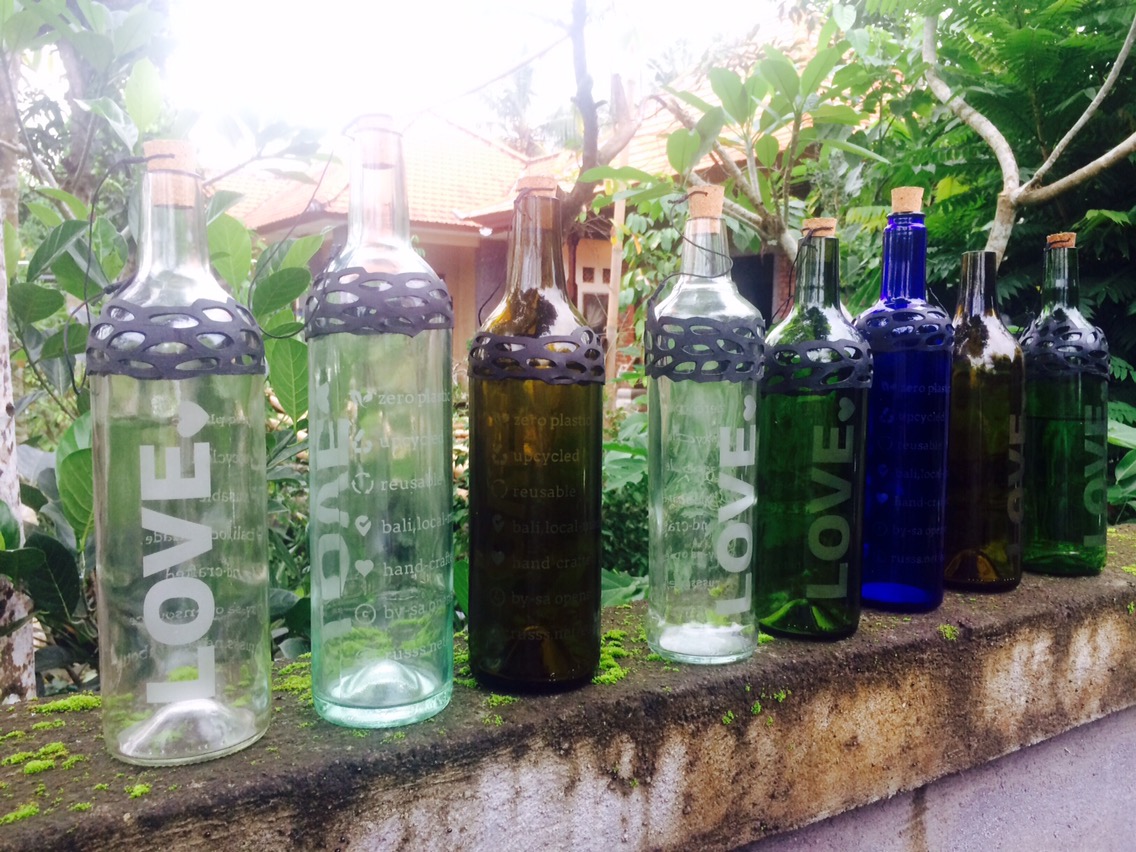 Even better, our friends think they are good too.  The design is now considerably refined. While sitting on our patio here, our visiting guests have all been curious and I've had to resist letting any of the bottles go until I could get these photos taken of this batch.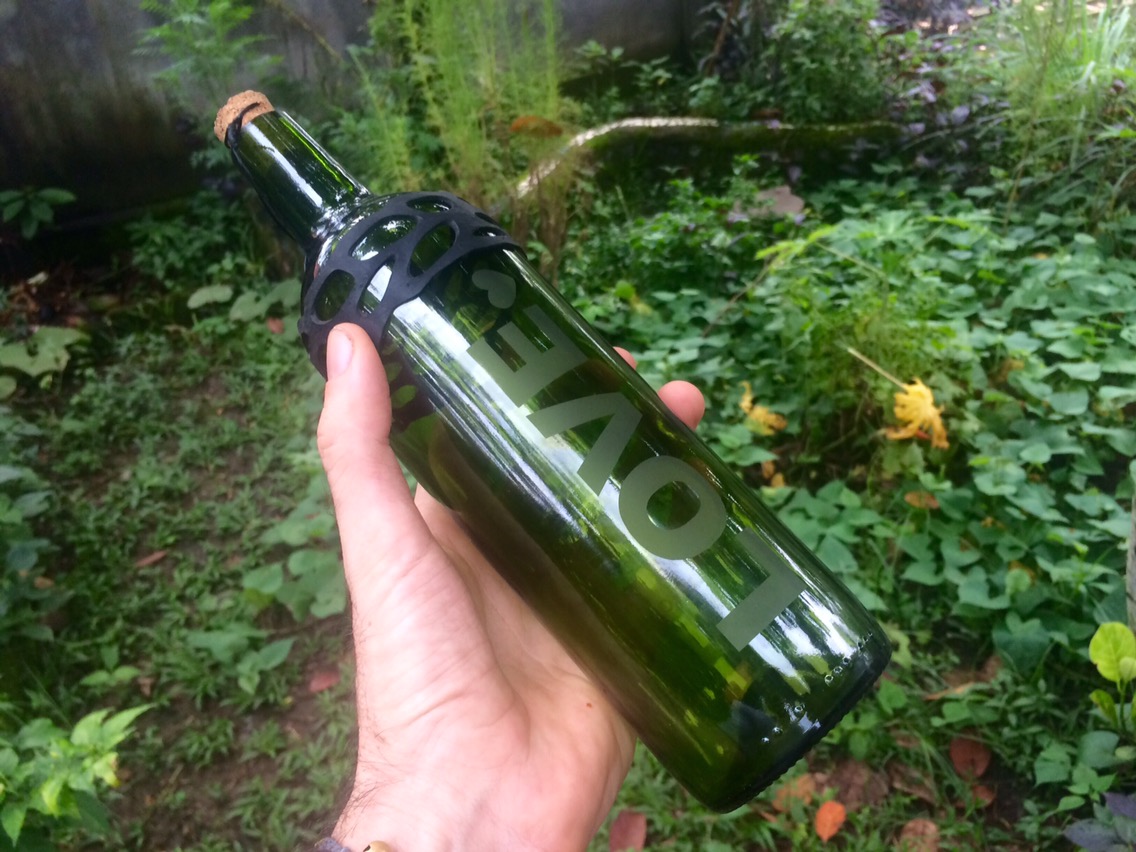 The rubber grip and protector (made from motorcycle inner tube) is now looking much better, and the virtue design principles are clearly sandblasted onto the bottle.

We experimented this time with all different kinds of bottles.  And they all seem to be suitable for the task!  The idea here is to take the beautiful bottles that can't be recycled here in Bali and put them to use.
See www.russs.net/EarthBottle for the full project details.