The EarthBottle is an open source, fully local, hand-crafted, upcycled and zero-plastic personal drinking bottle solution.  And the design is improving…
The latest EarthBottle prototypes are in!  The design is getting steadily more and more refined as I work with my colleagues Tess and Budi on the first run of ten pieces.
Now, perhaps the most important element is included in Ani's new blue bottle:  we have the virtue principles of the bottle clearly articulated.  This will help people understand the raison d'etre of the EarthBottle.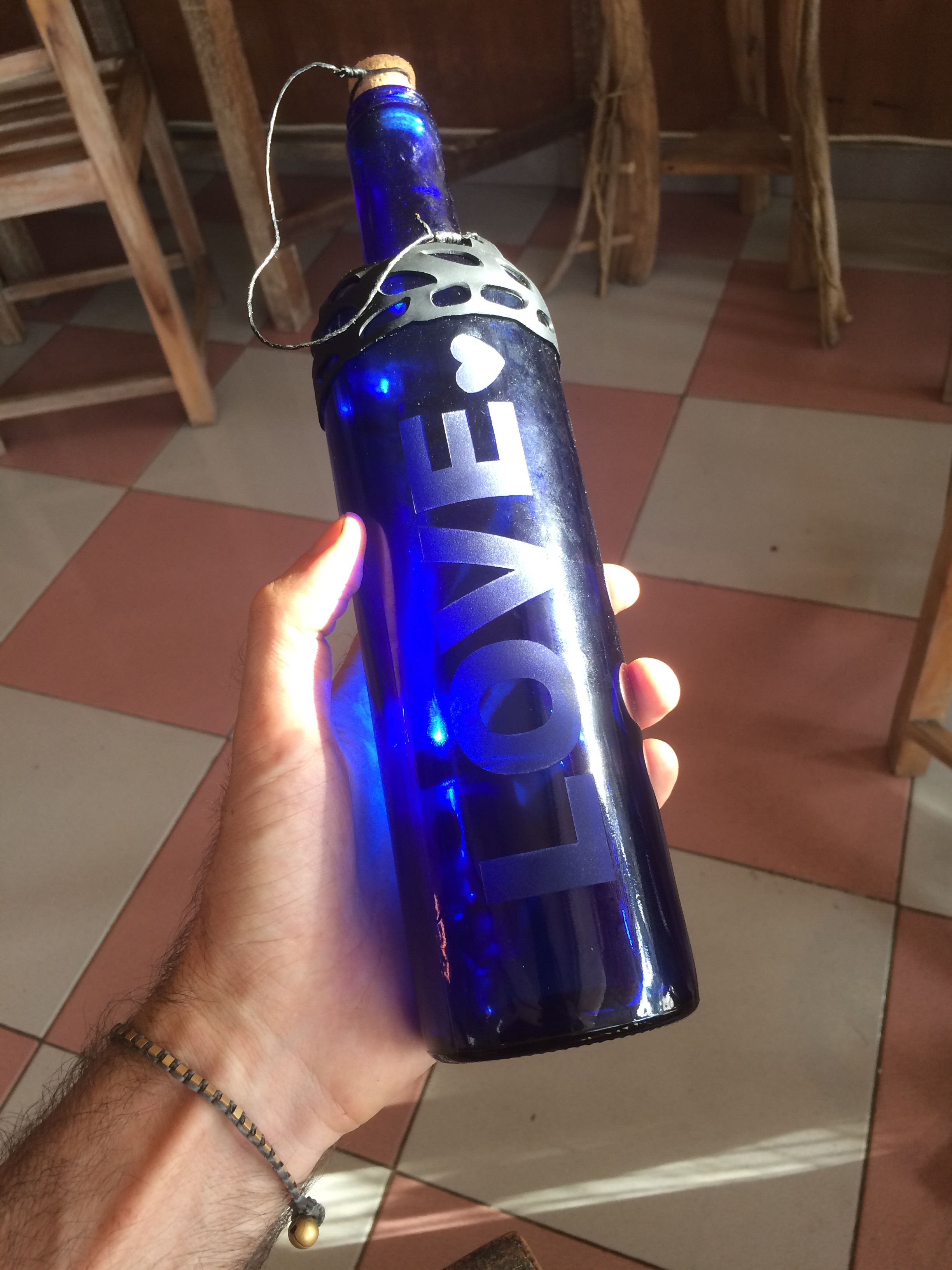 In addition, we're now experimenting with regular wine bottles– and the result is just great.  The top cut bottles make the most beautiful flasks!  And, the cut top is so much nicer to drink from.