Check it out! That's a giant 2.5 meter tower of luminesccent glass bottles in the middle of Jogja's central street! We had a great impromtu workshop yesterday preparing 30 or so MaierDielman modules (made from Margan 1.5L glass bottles, food coloring and bound with silicone).
We then trucked the bottles to Apeman Festival on Malioboro street Yogyakarta to join other street artists with their installations. What an honor to be a Canadian yet to show with in such a local show of art!
Our ecobricks team also brought a hundred or so ecobrick MD modules and set them up.
The two installations are now standing tall, colourful and proud in the middle of the busy street– attacting lots of attention and curiosity. Its a great supplement to the numerous articles and blogs appearing in local newspaper about ecobricks this weekend. More and more folks with never look at a bottle the same way again!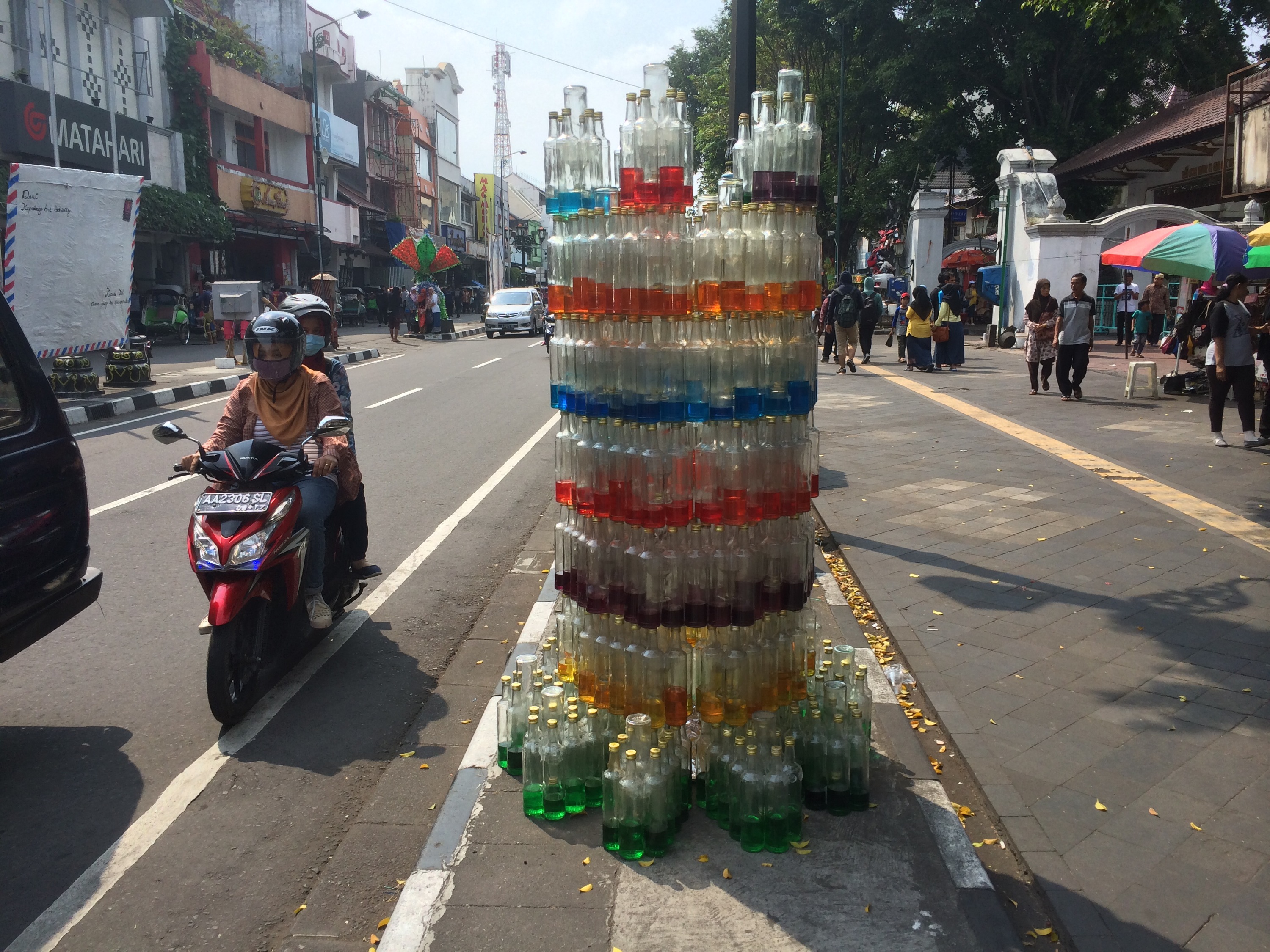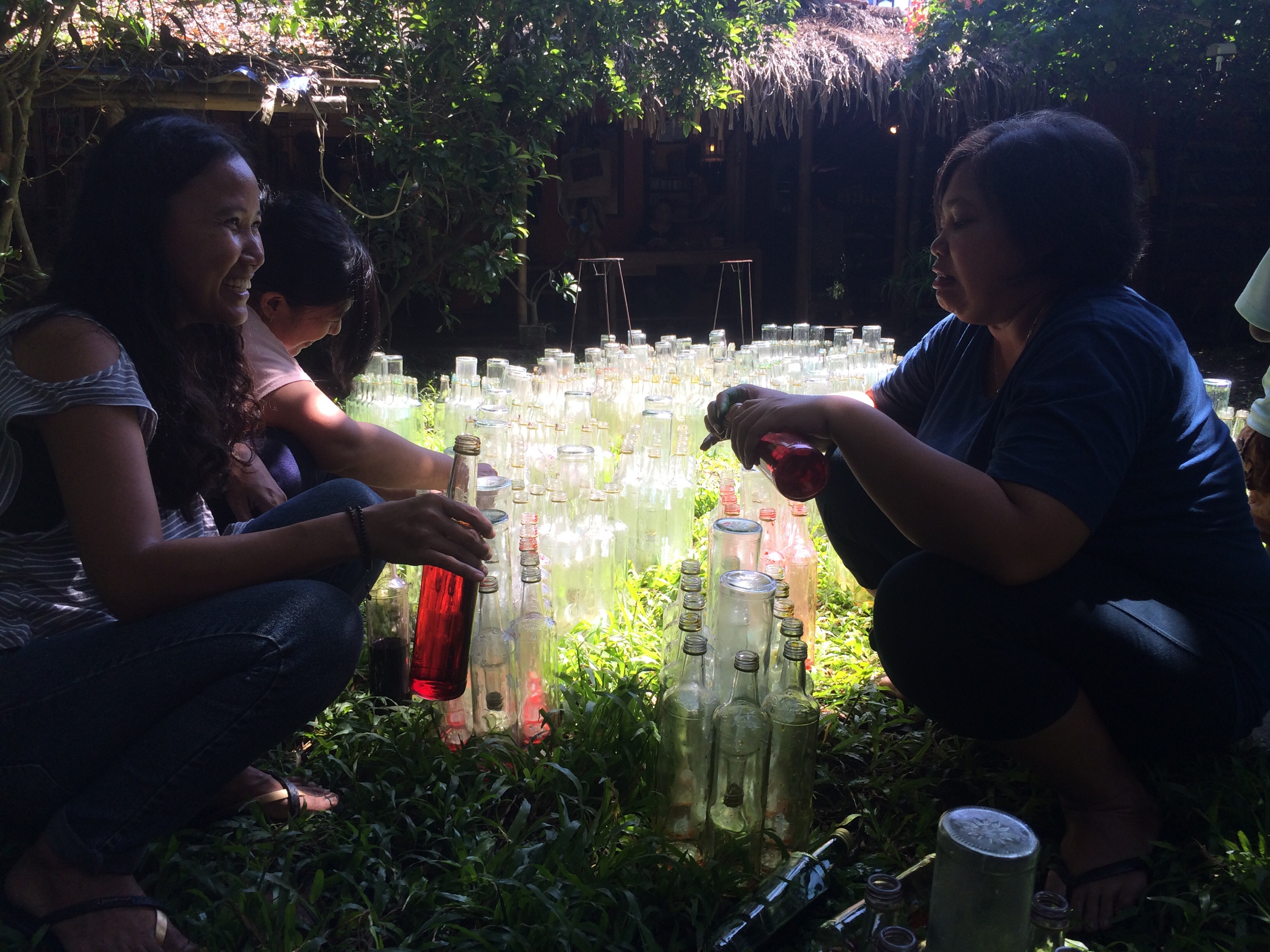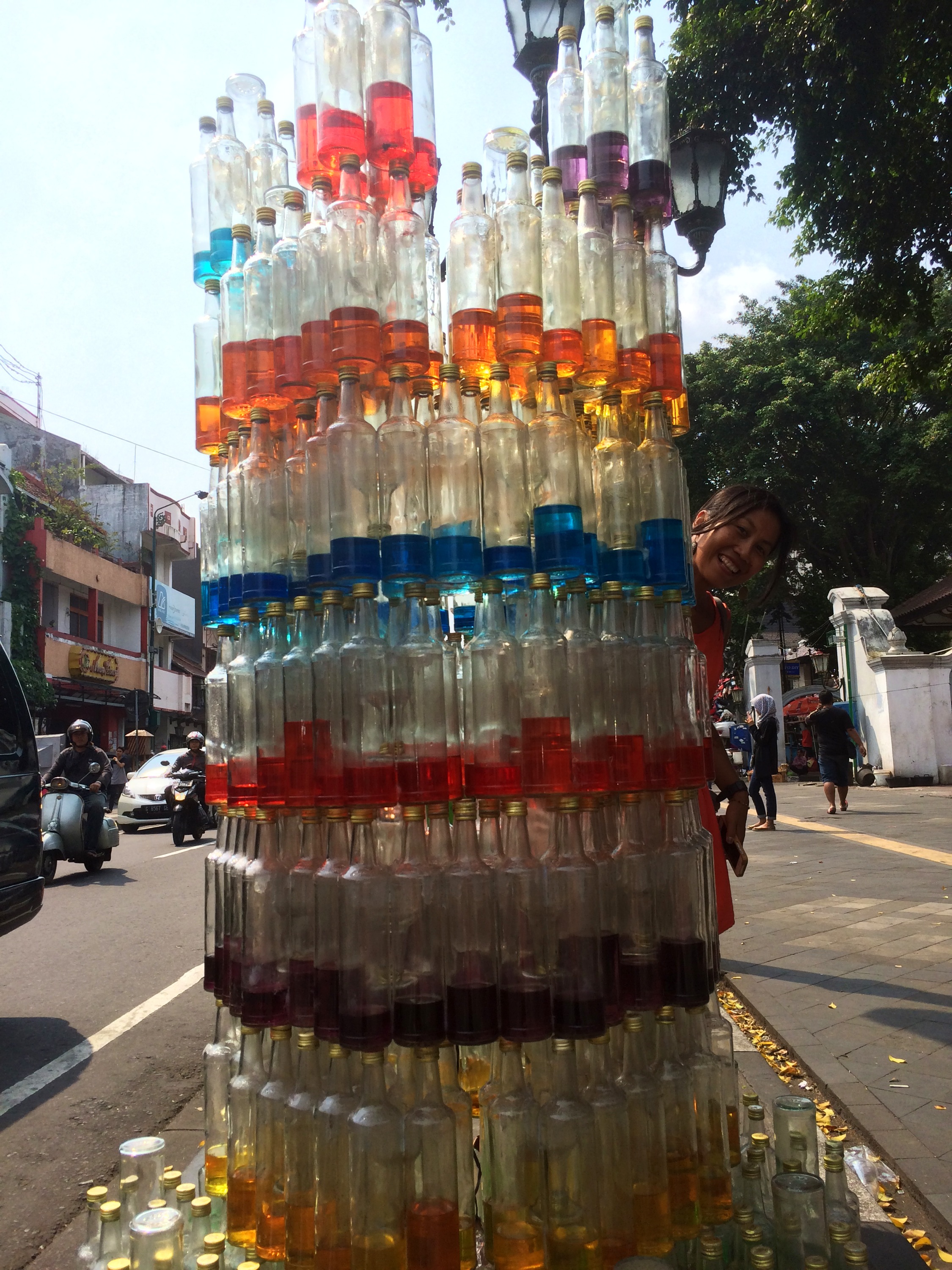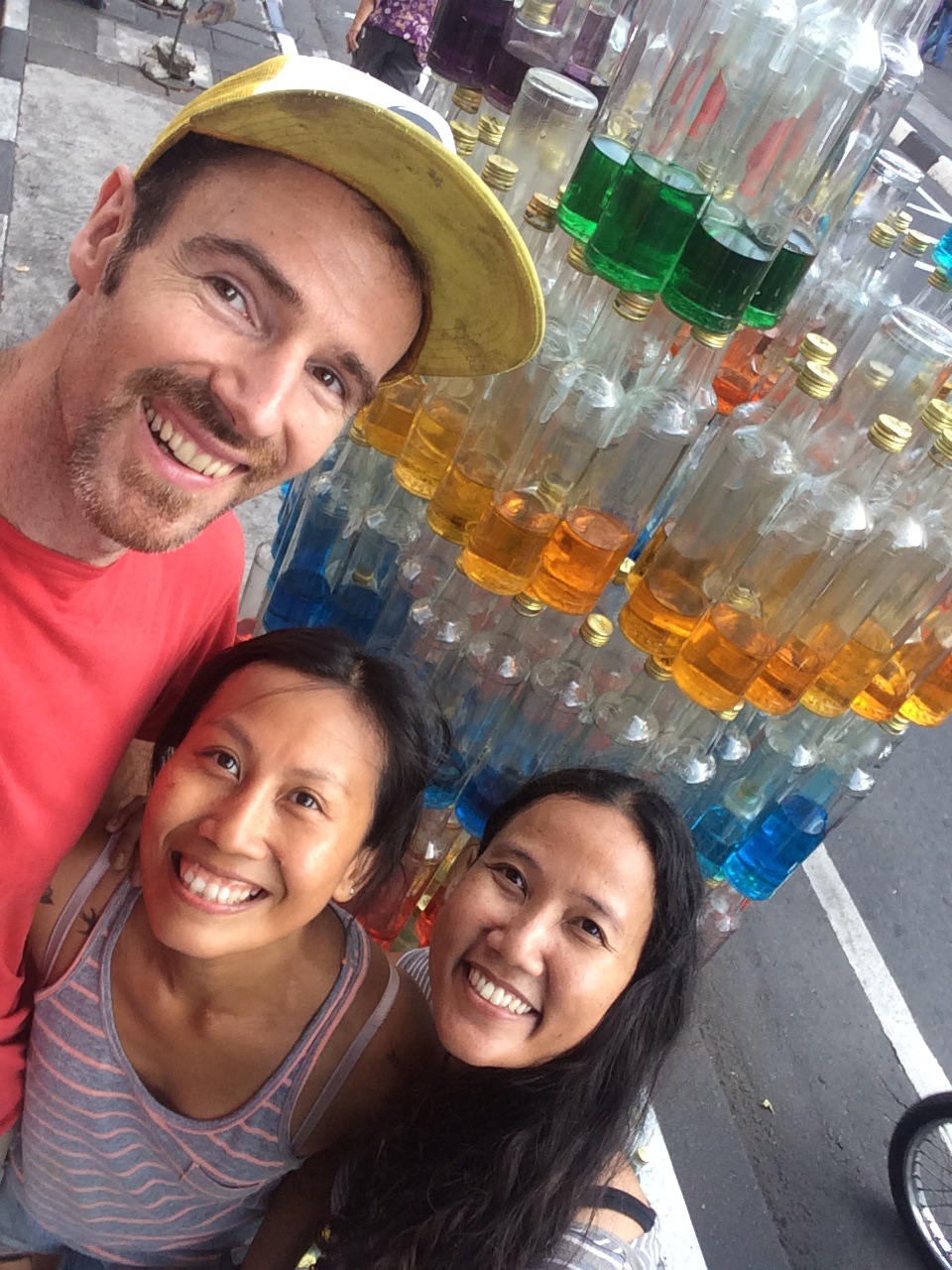 Comments
comments