I am excited! Our technique for building with trash bottle bricks has taken a giant serendipituous leap forward.
This past weekend I met Zelli and his wife Joany who are seasoned cob builders living in the Philippines. Against the odds, they have been pioneering ancient mud/clay/straw building techniques at their Baguio home perched on a hilltop. 
We joined forces to build a prototype of my trash bottles and their organic mud.  It was two days of luminous synchronicity. I only intended to visit for a day, yet everything came together so tremendously that I was compelled to stay another day and see our cocreation through. What we were able to pull off in just these two days was borderline miraculous.
With the help of their friend Helen, I was able to connect and do two workshops within the first two hours of my arrival. The highschool then lent us 100 trash bottle bricks that they had already made, yet had no clue what to do with. The science teacher had asked her pupils to pack bottles wity trash in December, even though she knew nothing more about the technique. I have promised to return and guide them some more. I also met up with two Kenyan exchange students who loved the mud/trash idea and agreed to help on the morrow.
We all came together the next day with Zeli and his family to manifest this remarkable mini-mandalic-mud-trash-bottle-brick-luminescent-igloo-bench.  Yep!  That is exactly what this baby is.  Oh yeah, and do you see those glass bricks made from cut bottles? They allow the whole thing to light up inside during night time!
Basically it is a bench in his yard– yet so much more than that in its latent raw potential as building method.
WOW:  The possibilities here are staggering!  It is simply a matter of expanding the diameter of this circle and we can build structures, houses and Ispiration Centres for virtually no cost, while consuming (i.e. putting to use) vast amounts of trash.
Who needs governments, grants or NGOs for help if we can build amazing structures together through collaboration, trash and Earth?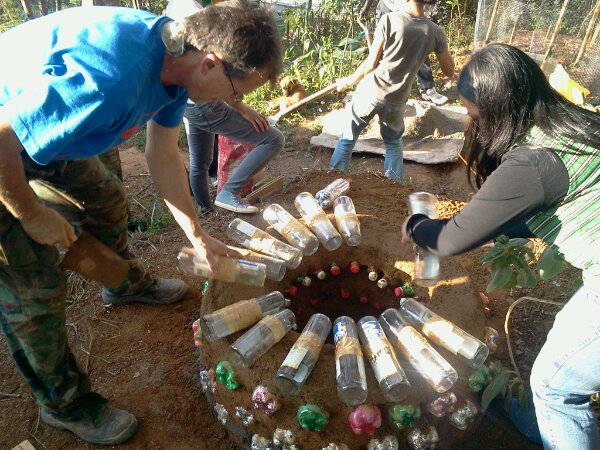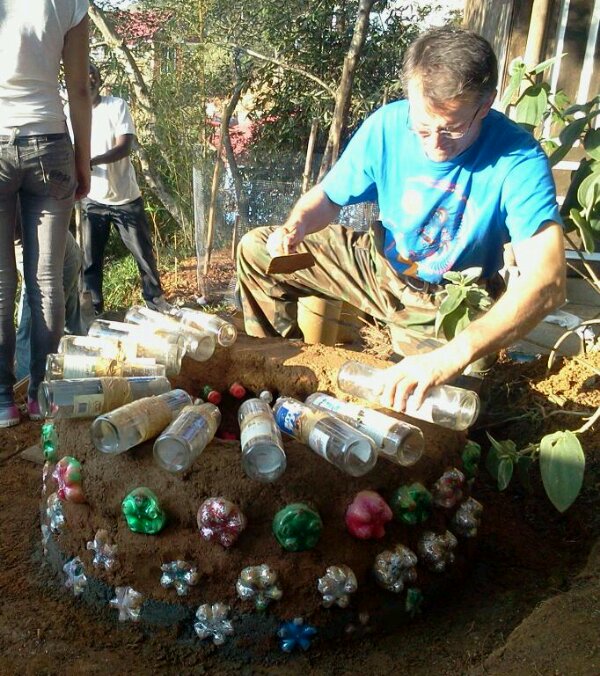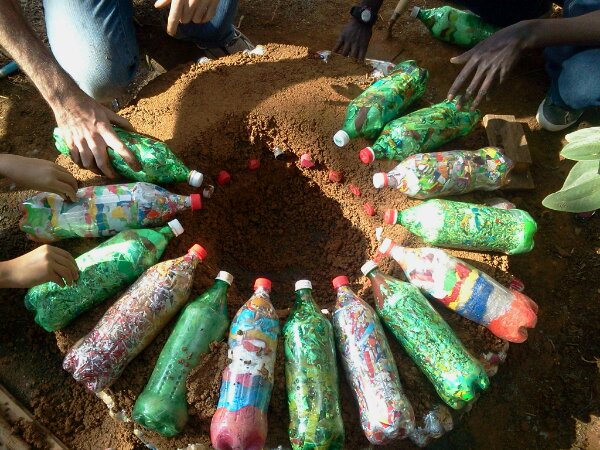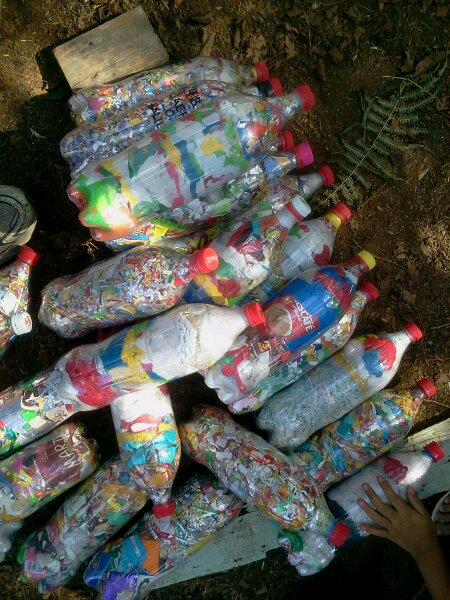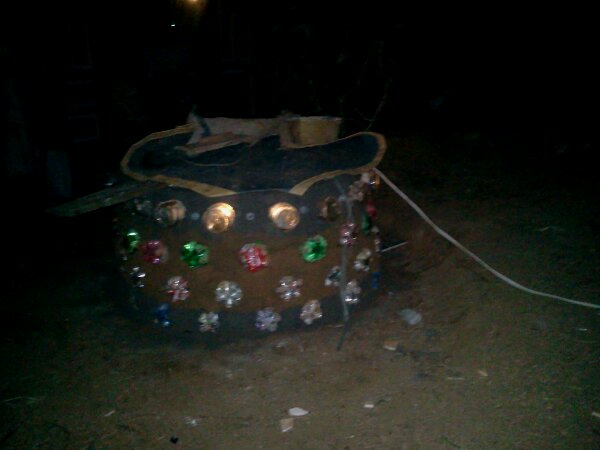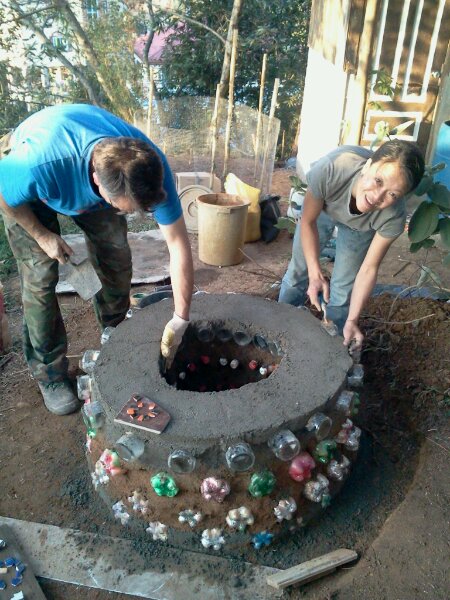 Comments
comments