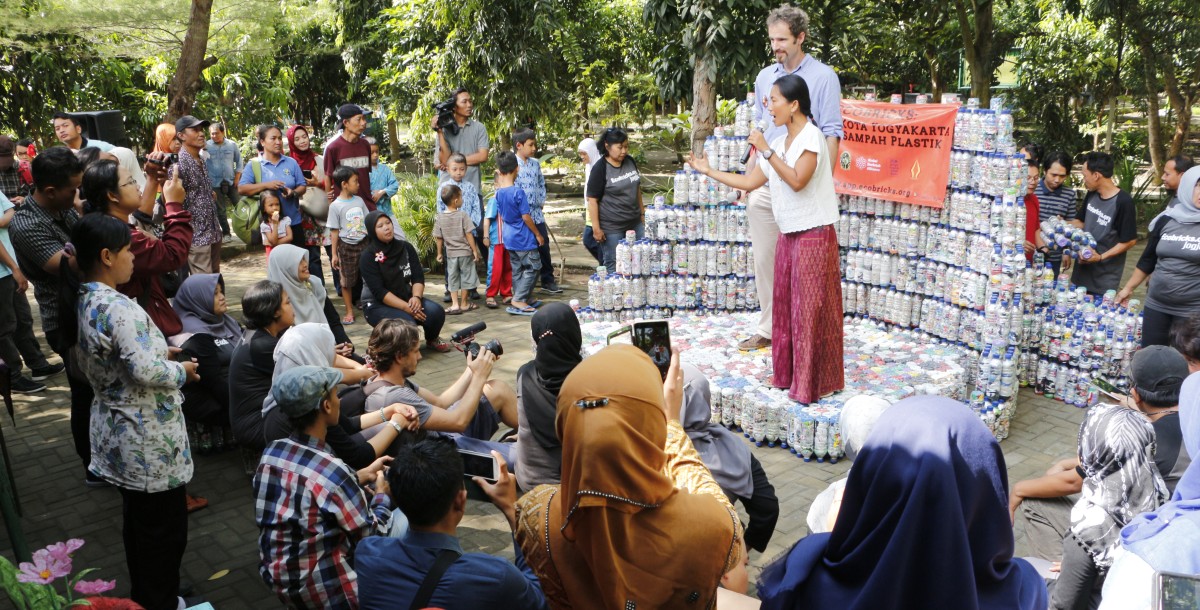 Ani and I are heading to Jakarta for August 7th. Jakarta is a city of 20 million people. Lots of plastic trash flows out of Jakarta– one of the main reasons Indonesia is the second biggest producer of plastic waste in Asia. Ani and I have been receiving many invitations to share ecobricks with groups in the city. We envision the next circle of ecobrick unfolding in Jakarta.
In the same way that Ecobricks spread virally throughout Jogja, we see ecobricks likewise taking root and spreading in Jakarta. As always, we'll start at the "bottom" and work our way "up" (i.e. with localized leaders and community rather than politicians). We will be meeting with key people in grassroots Catholic, Muslim and urban organizations that have well organized networks of hundreds of thousands of passionate people. These are folks already involved in ecological and justice movements in humble urban communities. Ecobricks stand to empower and unite their current endeavors.
Like in the Philippines and Jogja, we'll be using a mandalic collaborative dissemination to ignite a viral spread of ecological consciousness through the medium of ecobricking. We have got lots of help, donations, invitations and offers already paving our way there. Please, send us more of your good energy! We'll need it. Tons and tons of plastic awaits being transformed from biosphere pollution into urban solutions.
Comments
comments