It's been an epic weekend!  After an intense three days of talking philosophy, science, and technique, I am proud to announce that we have fifty new Global Ecobrick Alliance Trainers!  Now, fully equipped with our latest open source resources and community empowerment mandalic methodology, they are ready to return to their homes around Indonesia and empower entire communities and cities to take charge of their plastic.  No longer does plastic need to be wasted and trashed– now it can become the gateway for deep regenerative solutions.
Not just anyone attends a three day intensive GEA training of trainer workshop in a faraway city!  Those who attended were already leading plastic or eco programs, environmental veterans with their own passionate advocacies.  Gede Praja had already made dozens of Dieleman Ecobrick Lego on his own in Jogja. Melissa is a Miss Indonesia from Jakarta fully focused on the environment, who brought six other young women from Moluku and Sumba with her.  Andri and Nur Hidayat travelled 12 hours from Kebun Manis Cilacap a community fully dedicated to making Ecobrick (and already they've made over 6000!). Agus is an administrator at the national level for PKK women's groups doing environmental work. Ruby and Riri, two friends from who have been ecobricking and leading workshops all over Bali, found time to fly in.  We also had folks Pacitan who had already been leading Ecobrick workshops in dozens of schools.  And more!
Ani and I were awed at the focus, passion and commitment the participants brought to the ToT.
This workshop couldn't have happened without our friends Shanti and Setio– two school teachers who attended our Ecobrick  ToT in Jogja back in 2017.  In only a year, these two public school teachers have somehow managed to spread ecobricking (and most importantly the plastic and ecological consciousness behind it) to literally thousands of Jombang citizens.  Here in Jombang, there are now countless students, teachers, and civic leaders ecobricking– folks who are no longer throwing away their plastic, burning or recycling it!  These are now folks who are longer consuming as much plastic, and are very much proud of their ecobricking!
Because of Shanti and Setios grass roots work, there was enough civic momentum to achieve the amazing collaboration of government, private sector, and activists to make the Training of Trainer workshop possible– a power company helped pay for the food, the DLH (municipal environment office) provided the venue and food, and schools provided student volunteers.
But of course, plastic isn't just a Jombang issue!  In reflection of the international scope of the plastic challenge, we even had an international catalyst!  We were super stoked to collaborate with a Stockholm, Sweden based Hearing Aid company, SplitVision on an experimental "plastic offset project".  It's a bold experiment in plastic sequestration that saw them assist with the GEA professional fees as a way to offset their own plastic production!  Using our GoBrik app they now have a live feed of data on the kgs of plastic they have helped offset.  Even better, they now have a ratio of their plastic production to their plastic sequestered– I know of no other company that can claim anything like this!
Personally, I was super stoked to collaborate with some cutting edge Indonesian organic technology companies to personally showcase how we can transcend plastic.  Working mandalically, it's key to personally walking the talk.  Matoa… an Indonesian wooden watch company sponsored my Alor wood watch.  Meanwhile, my good friend George at Bambooku, an Ubud based bamboo clothing company sponsored my 'boojeans'.
Thanks to all this good energy, the ToT was a success.
I get the shivers just thinking about the powerful manifestation now unfolding!  Just imagine another 50 Shantis and Setios off empowered and passionate!  This is great news for the planet.  Yes… The consumption of plastic is still immense, but now the spread of plastic transformation consciousness is now firmly exponential.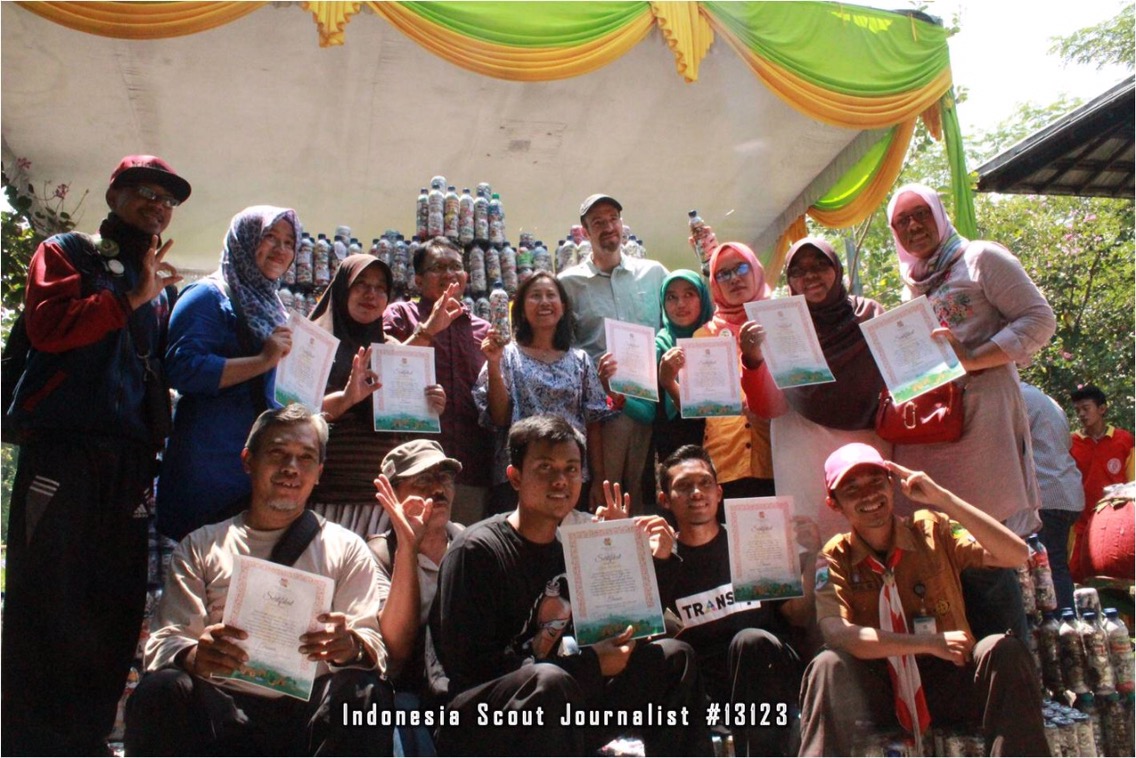 Comments
comments